Welcome to The Marq Townhomes
ABOUT
Come home to luxury living in Salt Lake City with The Marq Utah! Our one-, two-, and three-bedroom townhomes feature attached garages, private balconies, modern kitchens, and smart home technology. Designed with makers and artisans in mind, our community houses a year-round pool, firepit, bike maintenance station, and a contemporary clubhouse lounge/bar built from redesigned shipping containers for a modern, industrial vibe. Located one block from a TRAX station and near 900 S and I-15, your commute will be easier than ever. Just south of downtown Salt Lake City, you'll always have something to do while calling The Marq Utah home. You'll be just a few minutes from local coffee shops such as Publik, bars like Water Witch or Piper Down, and brewing companies like Epic, Fisher, and Templin Family Brewing. Spend nights and weekends at Liberty Park, Tracy aviary, or any of the unmissable entertainment in downtown Salt Lake City. Find out what it's like to experience Salt Lake from the comfort of our thriving community. Contact The Marq Utah today!
Address
1030 S 400 W
Salt Lake City, Utah
84101
Office Hours
Monday-Wednesday: 9:00AM-5:00PM
Friday: 9:00AM-5:00PM
Saturday By Appointment Only.
Picasso
SQ FEET: 882
BEDROOMS: 1
BATHROOMS: 1.5
DEPOSIT: 300
PRICE: $1849
AVAILABLE: 2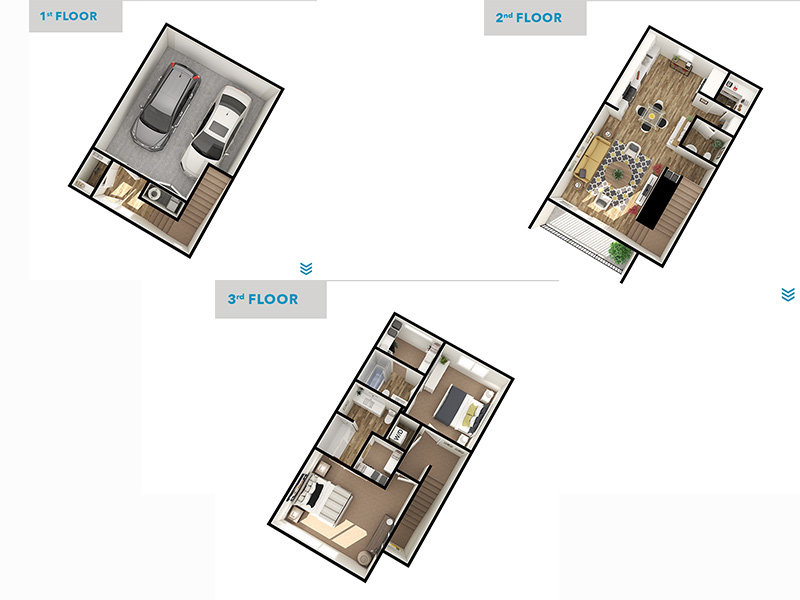 Van Gough
SQ FEET: 1191
BEDROOMS: 2
BATHROOMS: 2.5
DEPOSIT: 300
PRICE: $2500
AVAILABLE: 1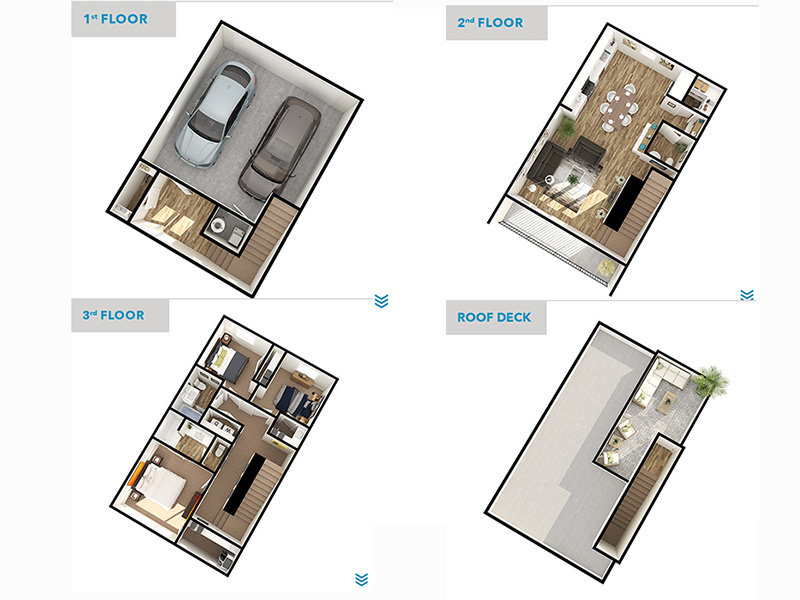 Rembrandt
SQ FEET: 1381
BEDROOMS: 3
BATHROOMS: 2.5
DEPOSIT: 300
PRICE: $3100
AVAILABLE: 2
Apartment
Garages
Washer/Dryer
Pet Friendly
Spacious Interiors
Stainless Steel Appliances
Walk-In Closet
Wood Style Flooring
Quartz Countertops
Balcony
Rooftop Deck*
Property
Fire Pit
Package Lockers
EV Charging Station
Swimming Pool
Bike Storage
Dog Wash
Clubhouse
Resident Lounge
Spa
Easy Access to I-15
Close to Downtown
Close to University of Utah
Ryan Barrett
Stars: 5
Repairs were handled promptly, and the vendor took the time to answer all of my questions (of which I had a lot).
Aug 17, 2023
Susan Pieper
Stars: 5
Great staff, nice townhomes and cool neighborhood
Aug 17, 2023
Mitchell Sheehan
Stars: 5
We moved into the Marq about six weeks ago and so far we have had a great experience. To start, Natalie, Jessica, and our maintenance technician (I need to catch his name next time) have been very responsive and friendly. Moving from a management company that never once answered the phone and took close to a week to answer emails, this has been a fantastic upgrade. The unit was clean when we moved in and it seemed like the carpets were either cleaned extremely well or they were brand new which is impressive for a community that's a few years old. There were a few minor repairs needed, but management has been pretty good about completing repairs and always texts to ask for permission before entering (even though we have them permission with the work order) which is appreciated. So far we have found the community to be very peaceful as it is tucked away, but still close to everything you need. We got a good deal on our rent and while it is still a hefty price (which all rents are now), I really feel like the value we receive makes it worth it. I love the smart home features and all the finishes are high end. The one bedroom floor plan is what first attracted me to the Marq and we really love the loft style. We have an end until which means additional windows. We ended up getting a simple blackout shade for the bedroom window and now have no issues with the temperature upstairs. I know that some people may be concerned about the neighborhood, but I haven't had any issues thus far. The Marq also offers a courtesy patrol in case there is anything that needs to be addressed. From what I have found the residents here really keep to themselves and I have never heard any noise from my neighbors (one of the best benefits of a townhome setup!) There have only been a few times where there were no parking spaces available, but there is street parking in front of the Google Fiber building which isn't too far of a walk. Thanks to the team at The Marq!
Jul 28, 2023
Holly Daniels
Stars: 5
Jessica is awesome. She's very friendly and helpful. Made the situation very pleasant. Beautiful property. No complaints so far.
May 13, 2023
Jasson Jimenez
Stars: 4
Great looking complex
Mar 13, 2023
Kristeena Le
Stars: 5
Jan 26, 2023
Victoria M
Stars: 5
Jan 26, 2023
RoseLynn Sarah Sanchez
Stars: 5
Love the marq! Great staff clean & safe community.
Jan 26, 2023
Elle Evans
Stars: 5
Jan 26, 2023
Owen Kern (G2Spartan)
Stars: 4
Jan 26, 2023
G2Spartan (G2Spartan)
Stars: 4
Jan 26, 2023
Melissa Miller
Stars: 5
Jan 26, 2023
William Levao
Stars: 5
Lived here for almost 2 years and the staff is AMAZING! Great place to live with great staff!
Oct 24, 2022
L M
Stars: 5
Great place to live
Oct 24, 2022
Danika Patten
Stars: 5
Aug 17, 2022
Chardon Waters
Stars: 5
My fiancé and I have lived here for a year and a half, and we love our little unit! Very spacious, bright, and comfortable. The layout of these townhomes are very ideal, and we have loved being able to make it our own. The neighbors are really respectful, and we almost never hear them which is nice! The location is close to everything downtown, and even better that it's close to target! We have really enjoyed our time at our apartment.
Jun 22, 2022
Asha Morris
Stars: 5
I recently moved into The Marq Townhomes site unseen from out of state. The team here was incredibly helpful throughout the entire process, providing answers to my many (and I do mean many) questions about the complex and surrounding area. It made the out of state move much smoother knowing I would always get a quick response from them. The townhouse is absolutely beautiful, and we're so happy here. Thank you Nats, Natalie, and Darren for being so wonderful!
May 19, 2022
Harrison McQuinn
Stars: 5
Just moved in, and what an experience right off the bat. Staff is super responsive (I'm talking only minutes). Quickly came to fix up remaining repairs and very welcoming overall. Really looking forward to this lease. Special thanks to Daren & Natalie.
May 18, 2022
Em Eliz
Stars: 4
I've been at the Marq for almost 6 months now, and I've been very happy with these apartments. The townhomes are built nicely and I rarely ever hear neighbors. The spa is nice and management has responded quickly to any issues I have had. The location is conveniently placed, next to plenty of shops and restaurants. The few neighbors I've come across are extremely friendly and this place stays quiet. I only deduct a star for the surrounding area, that is populated by a few homeless people, who have damaged the apartment's property in the past, as well as a few missing package issues.
Apr 29, 2022
Alexandria
Stars: 5
Natalie was amazing to work with when applying for the townhome and was communicative and kind throughout the whole process! Darron is fast to work on any issues we have with the townhome and has great attention to detail! Love living here, beautiful home and great community.
Mar 25, 2022
Jeff
Stars: 5
Christina has been of great help to me as she provides fantastic customer service and assistance when asked!
Jul 02, 2021
Andrew Jones
Stars: 5
Had a garage door issue, went to the office, had a work ticket submitted during that conversation, and had the team fix the issue about two hours later. Awesome work, The Marq!
Jul 02, 2021
Waas Good
Stars: 5
This place is awesome! The front office and the unique style of the townhomes hooked us right away. Super clean interior with plenty of space. The Van Gogh units have everything we need. The 2 car garage is huge, we have 2 SUVs with room to spare. Haven't ran into a single issue. We have to shout out Thomas, our property manager, he goes that extra mile. He'll make sure you have everything you need and can be reached at all times. Killer team they've put together here. Moving here has been such a great experience. If you have the opportunity to snag a unit, take it! You wont look back. We haven't! 3 month residents, Denzel and Josh :)
Mar 26, 2021
Alexander Martinez
Stars: 5
Moved in at the end of august, so I've been at the Marq for almost 3 months. Everything has been amazing thus far. Tommy is super professional and responsive to any needs or concerns. I'm self employed and he was very gracious and helpful when applying. Honestly there isn't one complaint I have had throughout the process. Everyone I have met has been so nice and I think I'm going to continue to enjoy residing here. Also they love dogs!!
Nov 20, 2020